Veneers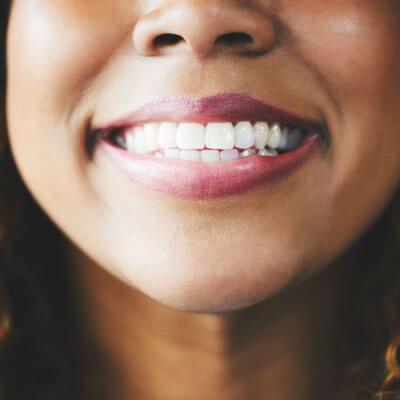 Dental veneers are a fast and effective way to transform the appearance of your smile. These aesthetic restorations are bonded to the front of your natural teeth, instantly masking cosmetic concerns such as
Crooked teeth
Small gaps in your smile
Uneven, chipped enamel
Discolouration and staining
Atypical tooth shape
Since cosmetic veneers are customised to each client, we can specify the colour, shape and size of each tooth. As we bond the veneers side-by-side, your entire smile is transformed.
What to Expect
Every dental veneer treatment begins with a consultation. During this visit, we'll discuss what you'd like to change about your smile and the characteristics you might like to keep. From there, we'll evaluate your teeth and gums to determine what's possible. As we present the various cosmetic or restorative solutions, you can play an active role in planning your smile transformation.

Traditional dental veneers require two appointments to complete. The first visit is one where we gently prep your teeth and take a series of impressions for our lab. A set of temporary veneers is applied to your enamel to safeguard your smile against any unwanted sensitivity. About two weeks later you'll return to have the permanent porcelain veneers tried in and bonded.
Chairside composite veneers are another type of treatment we offer. Only one appointment is required. However, composite resin veneers are better for limited areas only involving one or two teeth.
Dental Veneer Care and Maintenance
To ensure you get the most out of your smile makeover, it's important to floss and brush your teeth daily. Gentle flossing helps reduce the chances of cavities developing around your new veneers. We also suggest sleeping in a nightguard.

Veneers in Kelston, Glen Eden, Auckland | (09) 818 5092