Meet the Team at Kelston Dental Care
Get to Know Us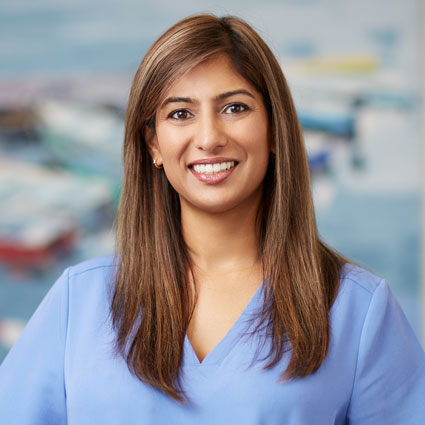 Dr Renalda has graduated from the University of Otago in 2007 in Bachelor of Dental Surgery with Credit. She offers her skills from both private practice and hospital based backgrounds. She has worked as a Dental and Maxillofacial House Surgeon at Dunedin Hospital where she gained invaluable experience in the management of medically compromised, oral surgery including removal of 3rd molars, and emergency care, before returning home to Auckland.
She is passionate about all fields of dentistry with particular emphasis in cosmetic dentistry, adult Invisalign treatment, porcelain veneers and crowns, dental implants, dentures, as well as root canal treatment. She is a confident, engaging clinician, who believes in the highest quality of care. Her friendly disposition ensures her patients are at ease at all times.
Dr Renalda's thirst for knowledge authenticates her using the latest techniques and materials, through attending courses and conferences. She has published as well as completed the Primary Examinations for the Royal Australasian College of Dental Surgeon.
Outside of dentistry, you will find Renalda on a tennis court, baking in the kitchen or being a proud mom and wife to her boys.
Renalda is an active member of the New Zealand Dental Association, Auckland Dental Association and New Zealand Academy for Cosmetic Dentistry.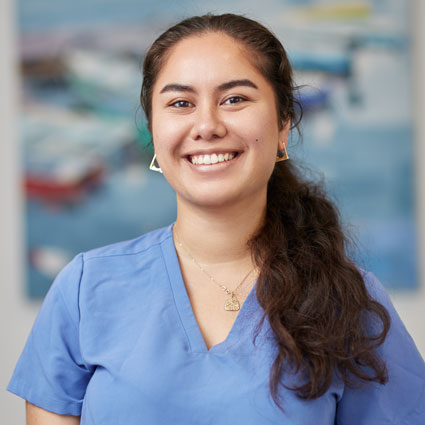 Dr Madison received her Bachelor of Dental Surgery from the University of Otago. She brings in the most updated innovations in the field of dentistry to provide the best care to her patients. Dr Madison understands that a visit to the dentist can be intimidating so she goes the extra mile to create a relaxing and welcoming environment.
Dr Madison enjoys all aspects of dentistry with a special keenness for periodontal health, oral surgery, endodontics and children's oral health. Her professional development underpins this. Dr Madison feels honoured to be able to practice the art of dentistry to help people achieve their desired oral health, their well being and most of all… their ideal smile!
In her spare time, Dr Madison enjoys running around with her dog or playing indoor netball.
Professional affiliations include Auckland Dental Association, New Zealand Dental Association and Graduate Professional Development.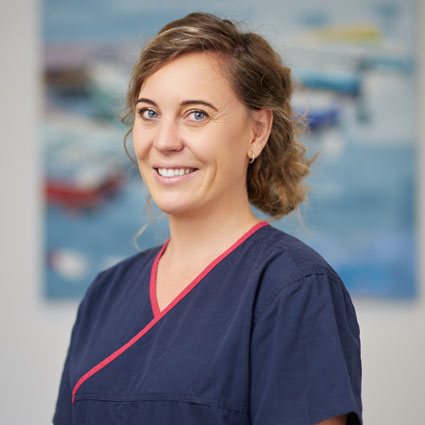 Introducing a highly skilled and passionate Oral Health Therapist, Tamsin graduated from Auckland University of Technology in Bachelor of Oral Health Therapy. Tamsin has gained a wealth in knowledge and expertise from working overseas in Australia and outside Auckland in the Coromandel. With a post graduate degree specialising in adult scope of dental therapy (Advanced Clinical Practice), she possesses a deep understanding of comprehensive oral healthcare.
Equipped with the ability to conduct routine dental examinations and proficient in restorative dental work, she strives for excellence in every aspect of her profession. Her true passion lies in tackling complex and challenging hygiene cases, excelling at providing meticulous care and restoring smiles to their full potential.
Beyond her technical abilities, Tamsin thrives on connecting with her patients, especially adolescents, building trust and cultivating a comfortable environment for their dental needs. With a warm and engaging demeanour, she effortlessly establishes strong relationships, ensuring a positive dental experience for every patient she encounters.
Outside the dental clinic, she leads an adventurous life, indulging in her personal hobbies of travelling and surfing.
Tamsin is a member of the New Zealand Oral Health Association.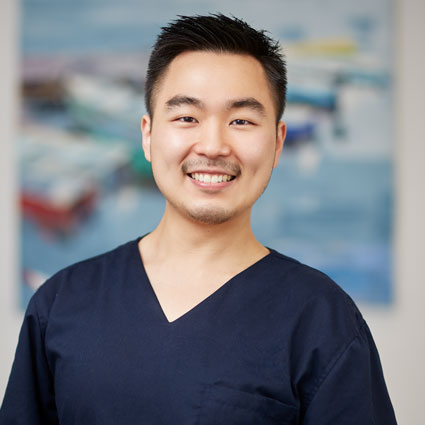 Corin is a graduate from Auckland University of Technology having successfully completed the Bachelor of Health Science programme in Oral Health. His role as an oral health therapist is to deliver hygiene treatment, and is also qualified to undertake examinations as well as restorative treatment for adolescents and children.
Corin provides positive vibes and gentle hands. Before entering the dental world, Corin previously studied nursing and cared for people with healthcare needs in the community for 8 years. He ensures every patient receives top notch care that exceeds expectations. He believes in building personal relationships with each patient, to foster a positive, comfortable dental visit.
With his passionate, gentle nature, Corin works with the dentist to meet your oral needs. He improves and maintains patient's gum health to ensure strong teeth and thus a beautiful smile. He offers both in office and take home whitening treatment. Corin's desire is for his patient's to have a smile that lights up a room.
Corin's personal interests include going to the gym, hiking, cooking and travelling.
Corin is an active member of New Zealand Oral Health Association.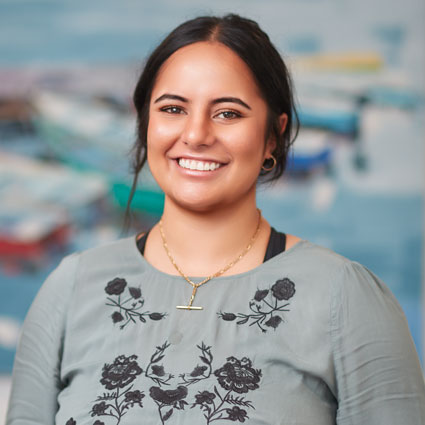 Alesha Nathan –
Practice Manager/Treatment Coordinator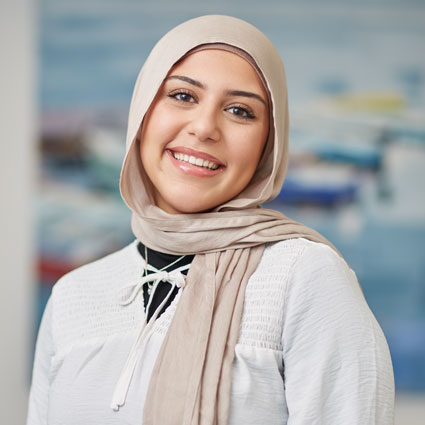 Layan Khalil –
Receptionist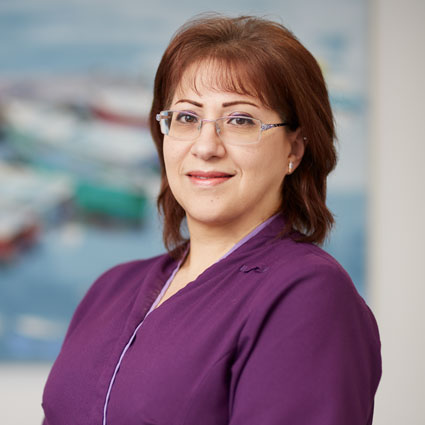 Farah Aldamouk –
Dental Assistant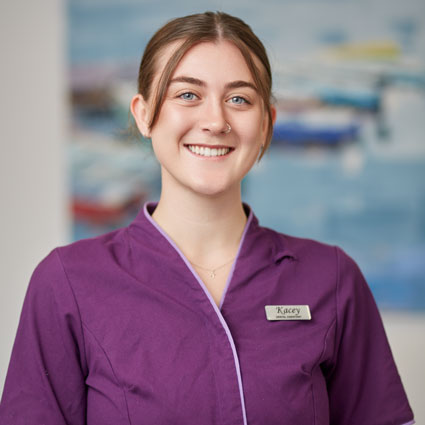 Kacey Barrett –
Dental Assistant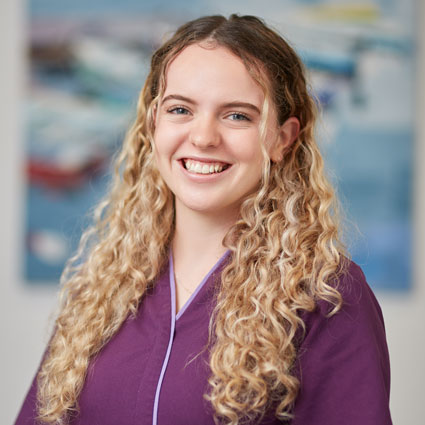 Stella Newman Ryder –
Dental Assistant
Find Out How We Can Help You
Ready to Get Started?? The choice is yours! Call today!
EXPLORE OUR SERVICES

Meet The Team at Kelston Dental Care | (09) 818 5092