About Kelston Dental Care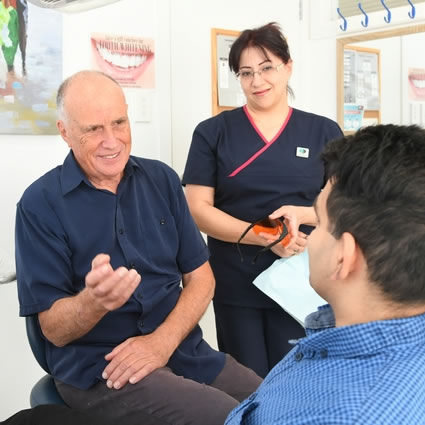 Our family dental practice has served the Kelston community for over six decades. We also attract many patients from Glen Eden. Now under new ownership, our office continues the same shared mission of providing quality, gentle dentistry for all ages.
Living in a small suburb like ours allows us to foster friendships and relationships that continue for generations. It's the same when it comes to providing for your family. As you and your children grow with us, we look after their smiles for life and treat you like a dear friend.
Making Care Accessible
Our flexible scheduling options make it easier to fit dental care into your busy family routine. So whether you need an evening appointment, can only come in on a Saturday or need same-day emergency treatment, our team of dentists can accommodate your concerns.
Especially with emergency dentistry, having access to a dentist on the spot is crucial. We're always ready for an emergency and will adjust our schedule accordingly. Fast care ensures minimal treatment and addresses your discomfort as quickly as possible.
Types of Treatment We Offer
We are strictly a general family practice. Our services range from preventative cleanings and wisdom tooth extractions to dental fillings and root canals. Restoring your smile and helping your teeth last for life is at the core of everything that we do. Since most dental concerns are preventable, we incorporate minimally invasive, intervention-based dentistry to limit concerns before they evolve into bigger problems.
MEET THE TEAM
Anxious? We'll Keep You at Ease!
Approximately 1 in 3 dental patients suffer from some type of anxiety or dental phobia. Our attentive family dentists are passionate about facilitating a relaxing, calm environment. As we tailor care to your concerns, you'll find that our gentle approach to dentistry is balanced with quality practices and an attentive touch.
If you have concerns or past experiences you want to share with us, we can better curate a dental plan that puts your mind at ease.
Reserve an Appointment Today
Contact us today to book an appointment for yourself, your child or your entire household.

About Kelston Dental Care | (09) 818 5092