Children's Dental Care
The health of your child's smile today will impact the integrity of their teeth in the years to come. Establishing healthy habits at a young age can reduce your child's risk of dental emergencies, cavities and premature tooth loss.
Our comprehensive children's dentistry treatments include services such as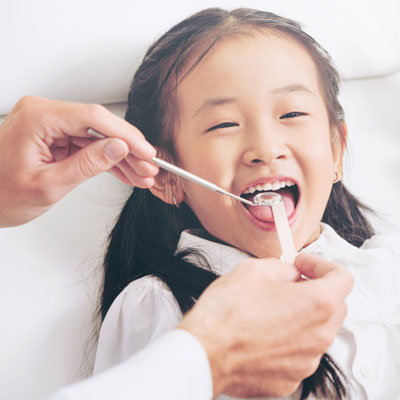 Exams and Cleans
Six-monthly checkups are essential when it comes to promoting oral wellness and screening for decay. We make a point to intercept concerns as early as possible, allowing for conservative (and affordable) treatments before toothaches develop.
Protective Sealants
Sealants are thin protective coatings that safeguard the deep grooves and fissures of your child's molars. They only take a few minutes to apply and significantly lower your child's risk of cavities on the chewing surfaces of their back teeth.
Dental Fillings
Minimally-invasive children's fillings help preserve their natural teeth for longer amounts of time. Treating cavities early prevents them from spreading into adjacent teeth or underlying permanent tooth structures.
Sports Mouthguards
Is your child active in sporting activities? A professionally-fitted mouthguard offers the highest level of protection against broken, knocked-out teeth and even concussions. All we need is an impression of their bite.
Oral Hygiene Education
Our team works with your child at an age-appropriate level to identify healthy habits and establish a good oral hygiene routine from a young age. As your child grows and becomes more independent, they can play a proactive part in their smile's general wellness.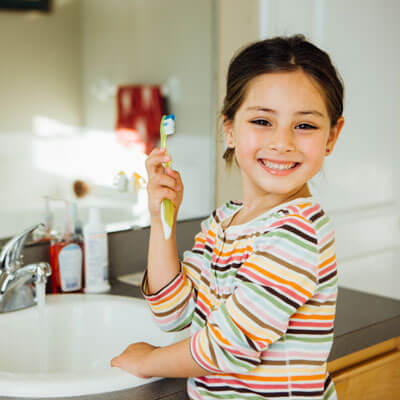 Your Child's First Checkup
Bringing your child to the dentist at a young age helps promote a familiar sense of care and reduces their risk of anxiety. It also lowers their chances of chronic dental disease. We recommend scheduling a checkup as early as possible and every six months thereafter. Request your child's first appointment today.
CONTACT US

Children's Dental Care in Kelston, Glen Eden, Auckland | (09) 818 5092