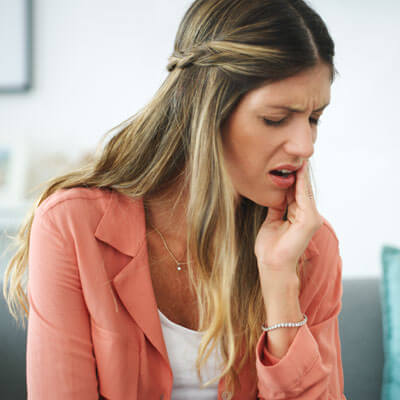 Emergency Dental Care
Dental emergencies happen when you least expect them. Perhaps you're traveling out of town or it is a Friday evening after everyone else has gone to bed. Tooth pain waits for no one and it can be one of the most painful things you'll ever experience.
Depending on the source and extent of your dental emergency, you may need to see a dentist straightaway. Although an over-the-counter pain reliever can help, it won't eliminate the source of your toothache. It is best to see our dentist as quickly as possible and at some times even within the hour.
---
Common Dental Emergencies
Broken or Knocked-out Teeth
These types of dental injuries require immediate attention. Usually, we need to see you within the hour. If you can locate the tooth or fragment, store it in a sealed container and cover it completely with milk or saline. If neither is available, you can use tap water with a pinch of salt.
Toothaches
The severity of your tooth pain may not be directly correlated to the severity of your dental infection. However, tooth pain can be debilitating. If you're not able to eat or go about your normal activities, contact us straight away.
Bleeding or Swelling
Soft tissue injuries or infections can range from dental abscesses to trauma. Take an anti-inflammatory for pain relief and request an appointment. If the swelling spreads into your face or the bleeding is severe, head straight for the hospital.
Loose Filling or Crown
More than likely, recurring decay may have formed around the edges of your restoration causing it to become loose. Avoid chewing on that side of your mouth. Schedule an appointment at your earliest convenience.
In Pain? Contact Us Straightaway!
Our team of dentists and dental specialists is standing by to provide fast pain relief. Contact us immediately to reserve an appointment.
CONTACT US

Emergency Dental Care in Kelston, Glen Eden, Auckland | (09) 818 5092